INFORMATION
Aymak marine survey can provide an extensive range of marine cargo and technical services to the maritime industry since 1984. Aymak marine survey ltd. provides comprehensive marine surveying services to meet the varied needs of our clients.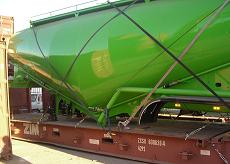 * Cargo Damages Survey :
Cargo surveys to ascertain the cause,nature and extent of damages, Recommend repairs and estimate repair cost.

* Container Surveys :
Container inspection, including the inspection of containers for handling damage, damage is transit and the lashing of containers on deck, inspection of the stowage and lashing of the cargo inside containers.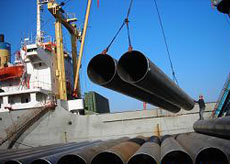 * Pre - Shipment Cargo Surveys :
Cargo surveys prior to loading a sea going vessel in order to eliminate any possible claims regarding its condition.

* On Hire / Off Hire Marine Surveys :
Vessel's hold condition and bunker on board at time of " on / off hire "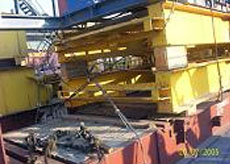 * P&I Insurance Survey :
This inspection is performed so that the insurance company can determine whether or not the vessel is an acceptable risk.They are interested in structural integrity and safety for its intended use.

* Loading Surveys :
Supervision of cargo loading,lifting stowage,lashing and securing. Supervision of condition of cargo packing.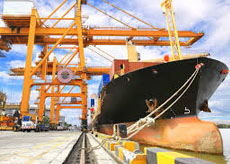 * Pre - Purchase Survey :
This is the most comprehensive type inspection and is strongly advised when purchasing a new or used vessel.Condition and overall operation of the vessel will be examined.

* Lashing & Stowage Cargo Survey :
Cargo surveys regarding the lashing and securing of cargoes after loading on board a sea going vessel.

* ROB Surveys :
To determine the quantity of liquid remaning in tanks associated pipes and pumps after discharge cargo.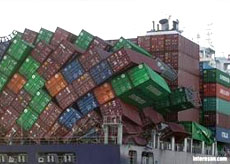 * Draft Surveys :
To determine the quantity of a bulk cargo loaded - discharged by reading the vessel's drafts, measuring the ballast water, bunker and other liquids on board and calculating the quantity by using the vessel's dead weight scales.

* Quality and Quantity Surveys :
To determine the quantity loaded / discharged / tranfered by measurement and calculation on board the vessel and in shore thanks including represantative sampling and laboratory analysis.